At The Contemporary Character Breakfast, where Mom reacts with alarm to the threat of fuzzy character interaction.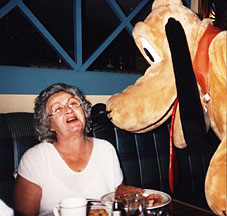 The Rocketeer seems distracted by something, or perhaps he's fallen asleep. He has a big wet spot on his pants, too.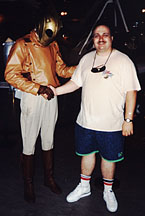 Goofy cops a feel. Hah! The joke's on him! I'm not a girl!