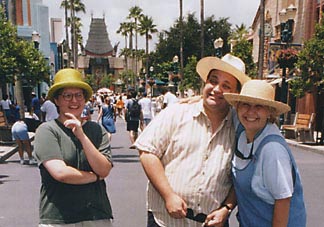 One of my favorite though most embarrassing family photos, from Bad Hat Day.
You may think we look foolish, but remember this was the year they painted the castle Pepto Bismol Pink. As far as I'm concerned we're showing better fashion sense than WDW.



all images ©1999 by Tom Stazer
No reproduction allowed without consent of Tom Stazer
Like this'll stop you thieving cyber-weasels.