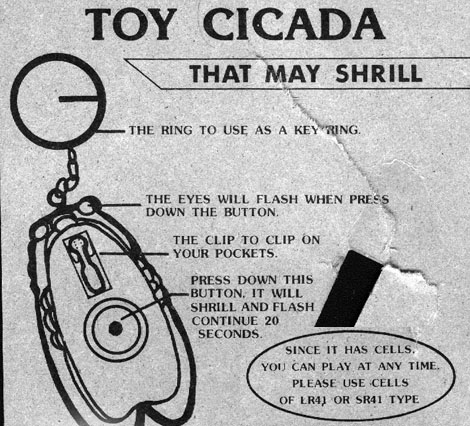 I'd also like to put together a collection of Badly Translated Marketing. Here's the best of the few I have ready at this time.
The cicada toy itself is also wondeful - but truly the most entertainment is derived from the packaging!



all images ©2000 by Tom Stazer
No reproduction allowed without consent of Tom Stazer. Like this'll stop you thieving cyber-weasels.